A Celebration of Jazz, Blues and Gospel
The "Thin Man" Watts Jazz Festival brings the community together over a shared heritage in Jazz Music.
The first festival was originally held on May 29, 2004 at the African American Museum Amphitheater. The amphitheater was renamed the Dr. Noble "Thin Man" Watts Amphitheater at the time in honor of the legendary saxophonist and band leader. Dr. Watts died later that year on August 28, 2004. In 2011 the festival was expanded to downtown DeLand and was a huge success.
Born in DeLand, Florida, Watts studied violin and trumpet in his youth, later switching to saxophone. He gained additional musical training at Florida A&M University. Noble Watts was bestowed an honorary doctorate in 2000 by Stetson University.
This is not just a festival …it honors the lives and works of masters like Watts and Sam Rivers, by providing opportunities for young people to experience this artistic heritage, and to find the artists within themselves.
This is our heritage in Central Florida. The "Thin Man" Watts Jazz Fest has its place alongside ZoraFest in Eatonville, and the Jazz & Heritage Fest in New Orleans.
The folks who plan, produce and promote the "Thin Man" Watts Jazz Fest work to keep the music and the legacy alive through this Celebration of Jazz, Blues, and Gospel.
In 2011 the African American Museum of the Arts and the MainStreet DeLand Association joined together to create a multi-cultural event for the West Volusia area. Their goal was to present and annual event that brings together the white and black communities in a celebration of our common cultural heritage. The event is also intended to attract diverse ethnicities to Central Florida, so the local area sees an economic benefit. The "Annual Thin Man Watts Jazz Fest" resulted from this collaboration.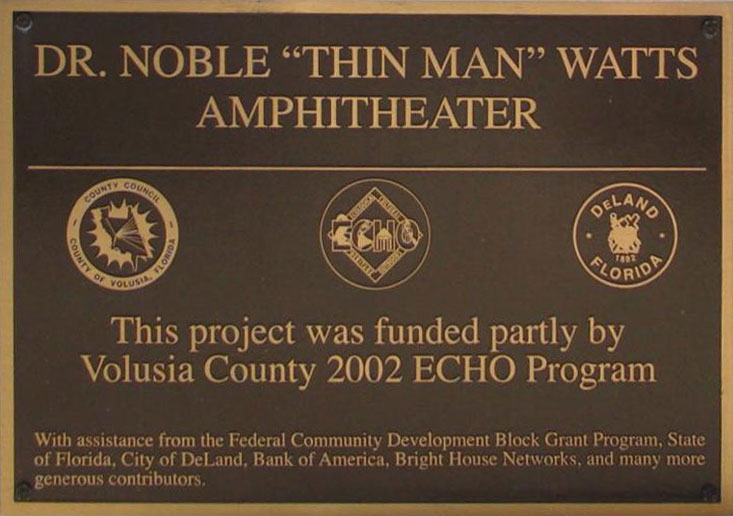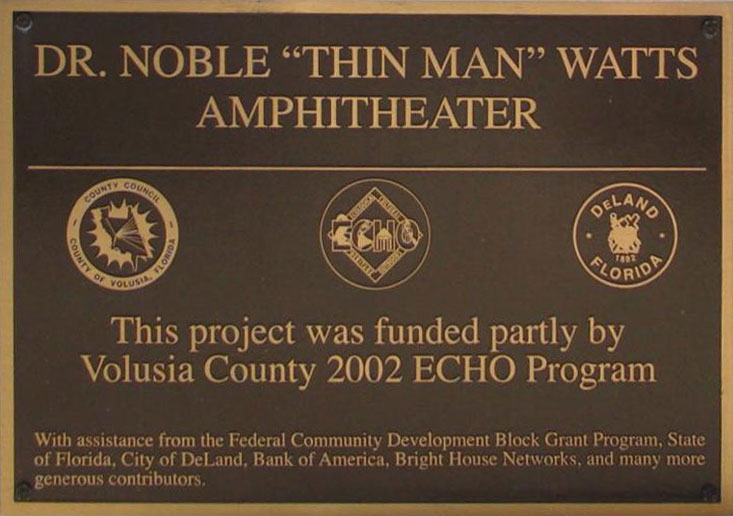 The African American Museum of the Arts was founded in 1994 by Irene D. Johnson and her husband, Maxwell. For the museum, this event is a perfect way to show a crowd of Central Florida music fans its museum gallery and the Dr. Noble "Thin Man" Watts Amphitheater, both in the 300 block of South Clara Avenue near Downtown DeLand.
The museum's facility is a hidden treasure. The festival is a way to highlight it to a larger audience. It was true in 2004, when the event was first conceived, and is has remained the case for all of the years after the Jazz Fest's birth. "The Fest brings people from all of Florida, and for a lot of them it may be their first visit to the amphitheater and our gallery," said Jeff Pendleton, president of the African American Museum of the Arts board of directors.
The MainStreet DeLand Association also sees the annual event as a way to expand support for its cause: Bringing people to Downtown DeLand for a joyful time that will have them shopping the local markets, and returning regularly for all that Downtown DeLand has to offer.